Our Live Chat Agent Role
If you're interested in learning more, we've got you covered!
You've asked, and we have answers for you!
What is the role of a live chat agent?

This is probably one of our most frequently asked questions while responding to applicants. As this is quite a unique position, we get how fully understanding the scope of this role can be a bit confusing. Our team thought it would be beneficial to provide a more detailed overview of our live chat agent role.
One of the most notable aspects of being a live chat agent is the ability to engage with our customers. We pride ourselves on providing "Conversations that Matter!" So engagement is an absolute must. We want to provide an excellent customer experience to everyone we speak with and have found that being personable goes a very long way. We've all had those chats with short responses that make us feel like we're speaking with a robot. Those are not fun in the least! They leave you feeling almost ignored, not listened to, and overall unsatisfied. This is why we've changed the game!
What clients would I be working with?
We work with an especially wide range of clients; depending on the team you're assigned to, you might be discussing sports cars, enthusing about high-end jewellery, advising customers on a suitable mattress or helping someone in need troubleshoot their technical problems. It's hard to say specifically which of those you'd be best suited to, until we get to know you that is. But it's fair to say you'll have a good variety of conversations that matter. You could say we do it all!
What does the day to day life of a chat agent look like?
Our live chat agents typically work on four-hour shifts twice daily with a break between each. During your shift, you can expect a high volume of chats coming through that will keep you busy throughout. We've found this makes each shift go by a bit quicker. This will allow you to speak with a lot of different personalities. To be honest, we love that part the most! Chatting is, of course, our forte!
Our agents also chat on three concurrent chats across various clients. To put this in a nutshell, this means you may have three chats from three completely different clients. While this sounds like it would be difficult, we offer excellent training that will get you all set up for success. Don't worry! We won't throw you to the wolves. We make sure you're prepared before going live.
We're the first to say that this is a position that requires a high level of multi-tasking and the ability to stay calm and focused in high-pressure situations. As you can imagine, this role also requires a meticulous learner with an inquisitive mind and someone who has a keen eye for detail and organization.
Why is the typing speed so high?
As you can imagine with the sheer number of customers we speak with daily our typing speed needs to be quite higher than most. We expect our agents to respond to each chatter in 40 seconds. We've found that a starting typing speed of 65 helps to accomplish this goal.
Unfortunately, anything under this will disqualify you from proceeding with your application. So be sure to get your fingers warmed up before taking your speed typing test.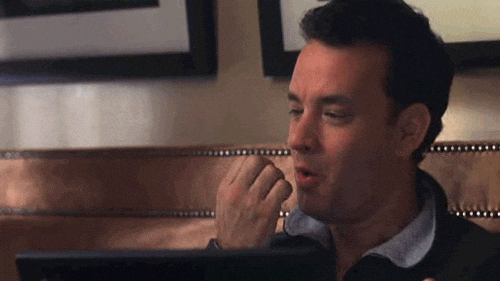 This may seem like an impossible feat to accomplish, but with a little practice you can do it. Don't worry! We have full faith that you can get there.

What do you mean by sales and lead generation?
We're sure you've noticed this isn't simply a customer service position. This also includes sales and lead generation. We realize this means different things to various companies, so we're happy to give you our definitions.
With sales, you'll have a customer come onto your client's website already interested in a product/service. You'll then show them the benefits of each product/service while using engagement and sales pitches to make the sale.
Lead generation is similar to sales but they have one distinct difference; generating leads does not involve an immediate purchase. Instead, it's the first step towards making a sale. Our lead generating agents engage with potential customers by discussing a product or service with the goal of collecting their contact information to pass along to our clients.
How are shift patterns assigned?
This is a question we get frequently. After being welcomed into our family, we will place you on an Academy week. Essentially, this is your first inside look at what we do here. We begin your training by getting you onto our chatting platforms and teaching our chatting style.
Once you complete your first week of training, you'll then be sorted onto a team. Your assigned shift pattern will be given to you then based on team needs. This pattern is set and does not change week to week. We've found that makes life a little easier to plan.
We may not have answered all of your questions here, and if that's the case, we have a full FAQ page that should help a bit more.
While you're reading up on our company, check out some of our Tips and Tricks for a successful application and more about our recruitment process.